THINK
INNOVATION
Creative Storytelling that makes your brand stand out.
THINK PERFORMANCE
Insightful Strategies that propel you towards excellence.
THINK GROWTH
Numbers that speak for themselves.
Having forayed into the realm of performance-driven digital marketing, we have served 100+ clients hailing from diverse industries. From major conglomerations to promising startups, high-potential product-based companies to altruistic organizations, our range of experience in making clients happy stands inimitable in the industry.
Amisha Chowbey
Co-­founder, ArtBuzz India
"Getting DigiDarts on board with us at the initial stages of our digital presence has been one of the better decisions we've taken! Always ahead of us, DigiDarts has genuinely considered our goals for ArtBuzz India as their own, taking each success and failure personally and creating a unique relation with us. Their team is prompt on deliverables; hardly ever missing deadlines and always open to discussion. The creative team has a good grasp on meeting client demands, working with us on every step, communicating on a daily basis, something that is a rare trait to find in the industry."

Yohei Takahashi
Marketing manager, Asics India
In the digital era where a new agency is formed each day, it is a task to find one that understands your requirements and can share the load off your shoulders. DigiDarts is that one agency we found. Not only in terms of deliverables, they also impressed us with their though leadership skills. The team work in getting desirable outcomes is commendable. The best part in this young agency is the enthusiasm and creative mindset with which they approach every project of ours. We wish them all the luck and success in the coming years.

Charu Asthana
Training and Center Manager, Eye Level India
Hi all, I am Charu Asthana, working at Eye Level India as a Training and Center Manager. I am very happy to share with you that DigiDarts has been taking care of our Digital Marketing for the past one and a half year. They have always suggested us the best ways for the growth of our Brand and Business. They have done a lot of Paid events for us and with their positive approach and constant monitoring by the Senior Members, we have always been getting very good response. The customer service levels of DigiDarts are very high and they are never unresponsive.

Ankit Sekhri
Assistant Marketing Manager, Ansal University
Our previous experience with Digital Agencies was not good. After coming across DigiDarts, confidence built from Day 1 has carried over for more than 2 years now. As they say, experience says it all, DigiDarts is a dynamic venture keen on building trust and delivering above expectation. The Account managers are always ear to all the queries we throw to ensure our campaigns are performing best. With DigiDarts, we are very happy with their services and would definitely like to recommend to others and look forward for a long run partnership.

Abhishek Nagar
Assistant Marketing Manager, ​Sesame Schoolhouse
Diligent, prudent and extremely profession, that's how I perceive "Team DigiDarts", I would like to express my heartfelt gratitude to Team DigiDarts for their significant contribution in last two year through deep knowledge and active skills in the digital space. Special thanks to Siddhartha, the level of sincerity, comprehensiveness and accountability you have demonstrated on each project and Nitisha, for efficient and gracious support whenever needed. We consider your services as an added asset to our organization and we wish to continue this association in the long run.

Gini Singh
Marketing Manager, Amway
DigiDarts offered us commendable digital assistance that we are grateful for. The team at DigiDarts approached every project with great enthusiasm and unparallel dedication. They considered our projects as their creative babies and showed a great level of understanding and accountability. We are ecstatic to say that the Social Media Design Work they did for us demonstrated their outstanding knowledge and skills. The support that we received at every turn is really appreciable. We wish that DigiDarts continues to put in the same kind of effort and prospers as an organisation in the years to come.

Mohd Sharique
Head of User Acquisitions, Meesho
"DigiDarts has played a very vital role in scaling Meesho's online growth through Google ad campaigns. The level of service provided by them is impressive and we consider them a key marketing partner in helping us drive our business. They are not only proactive and responsive but also at the forefront of thought leadership in the digital marketing space."
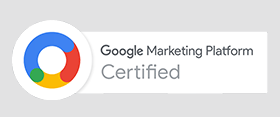 32, Bougainvillea Marg, First Floor
DLF Phase 2, Sector 25
Gurugram, Haryana – 122002
Our Office is open :  Mon to Fri from 9:30 am to 6:00 pm
32, Bougainvillea Marg, First Floor
DLF Phase 2, Sector 25
Gurugram, Haryana – 122002
Our Office is open :  Mon to Fri from 9:30 am to 6:00 pm